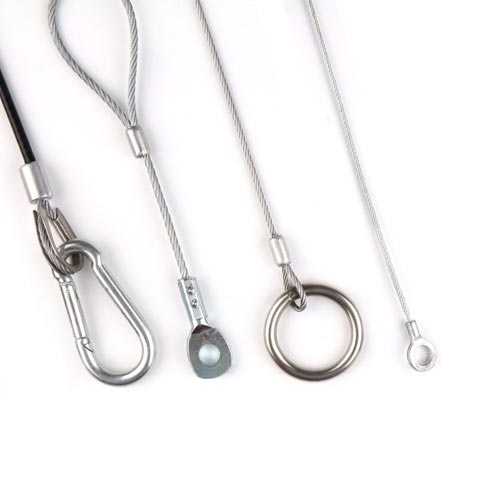 Steel wire ropes and steel wire strands Machine elements which perform tasks such as carrying, conveying, lifting, tensioning, actuating, and holding at temperatures from – 40°C to + 250°C. The technical advantages are:
>> Flexibility
>> Elasticity
>> High load-bearing capacity
>> Wear resistance
>> Good fatigue bending properties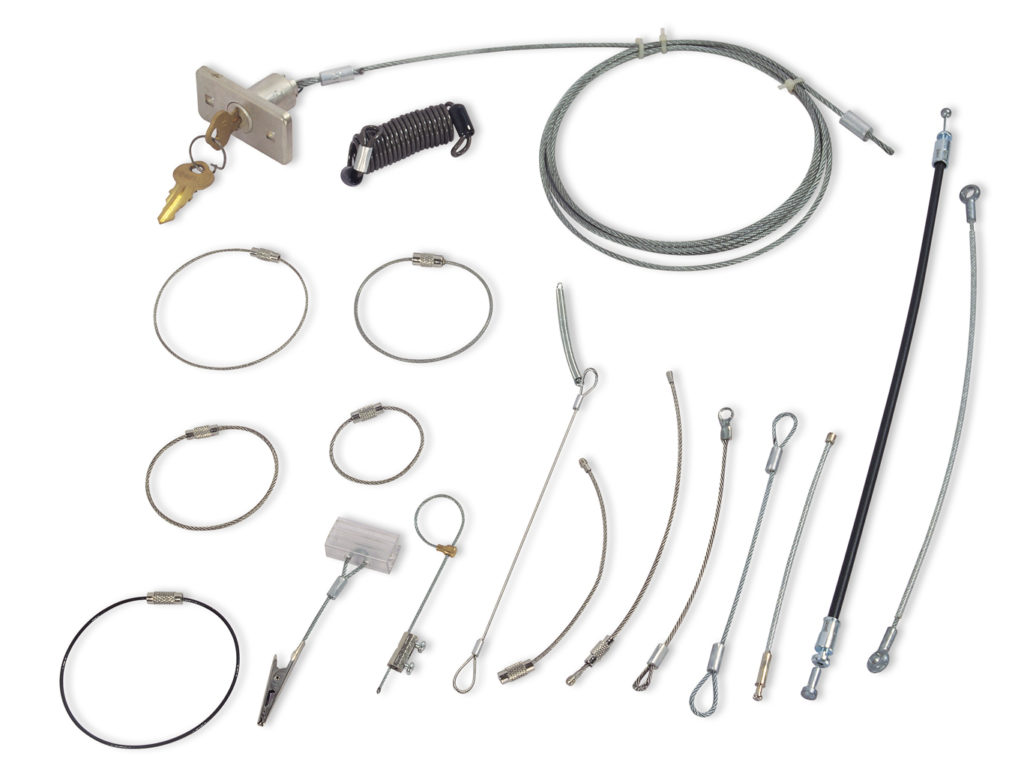 Description:
Hardly any other machine element adapts so well to the requirements of the technical environment and can combine so many technical advantages as the wire rope.
Here you can see some product examples, of course there are many designs which you can clearly see in our catalogue "Bowden cables and wire rope hoists". Special solutions are always possible beyond the portfolio.
Wire Rope & Strand System Assemblies